"Quintessence Cosmic Stars" is a collection inspired by the millennial starry skies. Stars have always been our distant trusted companions gleaming down from the firmament. For as long as humanity has been star-gazing, these glittering lights have helped us navigate our way through our life journeys. 
Made of the very same minerals and essences as these stars, we are cosmic dust, star particles, so let us shine!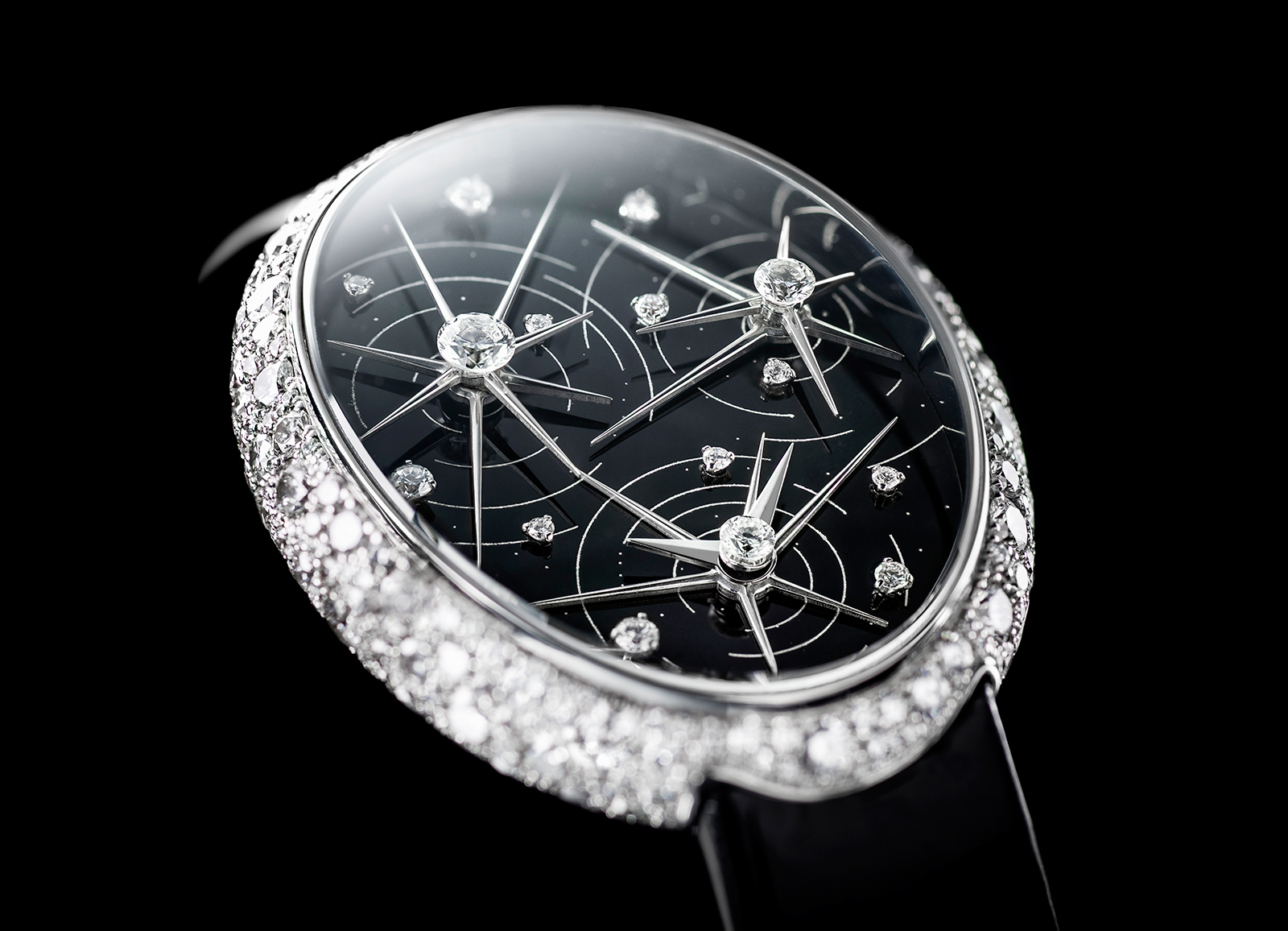 "Quintessence Cosmic Stars – Born to Shine"
From the far far Milky Way, VAN'T HOFF brings to you "Born to Shine",  a truly dazzling ladies' limited edition watch. Let your mind plunge into this truly magical cosmic creation inspired by the depths of the galaxy itself.
The stars' points fan out from their central radiating diamond hearts, whirling and sprinkling glimmer as they light the night sky. The subtle engraved mother of pearl base, scattered with white gold dust aureoles, highlights our galactic connections and our spiral progress through space. Let us reveal our starry potential!
Numbered and limited edition of 16 pieces
18K white gold ladies watch set with diamonds (3.78 carats FG/VVS)
Engraved mother-of-pearl base and 18K white gold stars
Size: Mini (26.90mm x 35.00mm x 10.50mm)
Reference: QCSBS1F